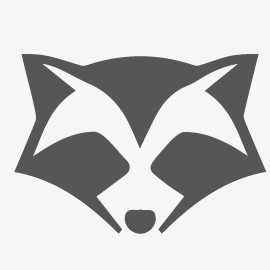 RoomRaccoon
The best software for the independent hotelier.
Detailed description:
With the connection between Lightspeed and RoomRaccoon, you can place a bar or restaurant bill of your guests directly on their room bill. At check-out, the guest pays all at once. This integration means that the wallet only needs to be pulled once during the stay, and your staff has fewer transactions to handle. It is also possible to integrate an accounting package with Lightspeed and RoomRaccoon. This package automates all administrative processes between your restaurant, bar, hotel and accounting.
RoomRaccoon was born from the desire for an affordable and practical system for accommodations up to 50 rooms. The integration includes a Property Management System, Channel Manager and Booking Engine. This amount of integrations allows you to optimize various processes in your hotel.
With this software, you can manage your bookings and booking channels, create invoices and send emails to your guests. Users receive up to 27% more direct bookings on average.
What our customers say:
"Whatever we supply as a hotel is also processed and adapted as far as possible. That is a very pleasant way of working."
– Claudia | Grand Hotel Gooiland
"The system is very user-friendly, much better than our Excel sheets. We hope to be successful with this for years to come."
– Kris | Nieuw Uilenburg
"RoomRaccoon saves me at least an hour a day."
– Bianca | Uitgerust voor Zaken
About us:
RoomRaccoon is the all-in-one hotel software, made for independent hotels, apartments and B & Bs.
Ask the Integration partner about the monthly costs.
Categorie: Hôtel PMS
Produit: Restaurant